Mirvac Smart Tenancy App
200 George Street, Sydney, NSW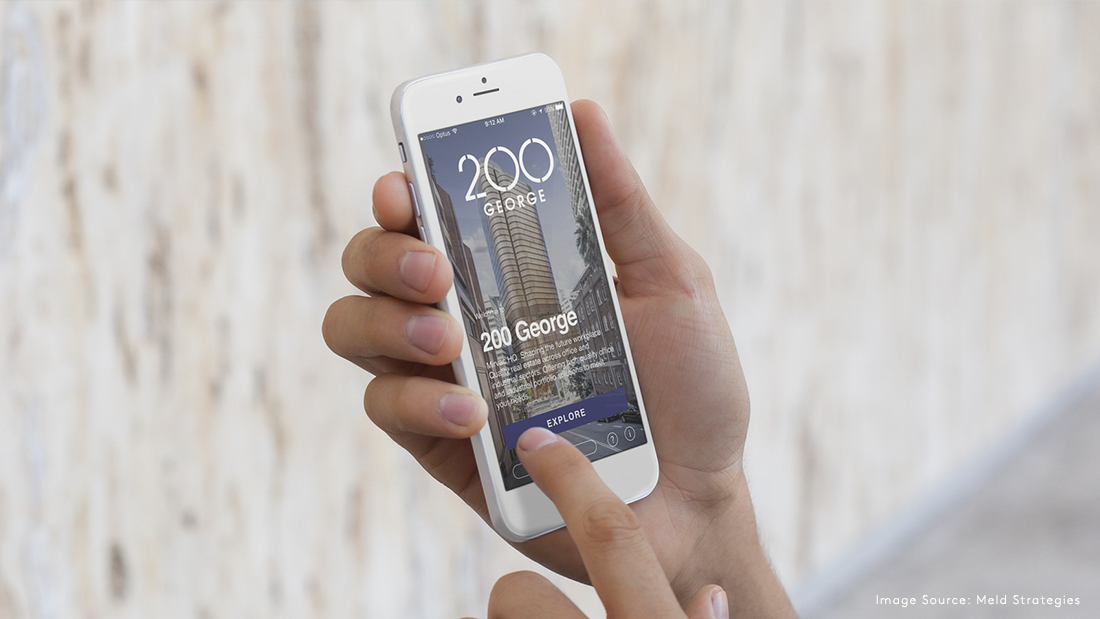 ABOUT THIS PROJECT
Meld has developed for Mirvac a Smart Tenancy App that can be used by Mirvac staff and visitors to interact with the tenancy at 200 George Street.
A Smart Tenancy app gathers information from more than 50 beacons and sensors throughout the building and provides live information on usage and availability of facilities. It also provides visitors with guided tours of the tenancy, and real-time information on building and workplace operational performance.
This app provides functionality such as:
Welcome messages
Push notifications
Self guided tenancy tour information
Meeting room capacity & service information
Occupant feedback on indoor environment comfort
Occupant feedback on maintenance
General feedback
Wayfinding information
Potential integration with digital signage
 
PROJECT ENGAGEMENT
Project engagement on this development was in the following technology areas:
Project and Site Assessment
Stakeholder Interviews
Strategy Development
Concept Design
Schematic Design
Network Communications
Prototyping
Application & Website Design and Development
Prototyping
Project Co-ordination
 
SCOPE
Meld Strategies developed a strategy for Digital Wayfinding at Mirvac HQ.
The basis of the strategy was to use smartphones instead of wayfinding kiosks, to provide live information on usage and availability to employees.
The solution makes use of the newest form of Bluetooth LE technology to help a user navigate around the HQ and locate areas of interest around them.